I was tagged by

RULES:
-Answer 13 questions and provide 13 questions of your own.
-Tag 13 people
-Tag backs are not allowed.
-You must make a journal entry.
-Be creative with the title.



1. How goes it?

I'm alright.


2. How's the weather?

Mid 70's F. Some Overcast left over from this morning.


3. Looking forward to Star Trek Beyond?

Yes.


4. How about Suicide Squad?

Not Really.


5. Ghostbusters?

No.


6. Have you read any good books lately?
The Disaster Artist
by Greg Sestero
7. Who's an artist you like?

Aubrey Beardsley


8. What's a project you'd like to complete one day?

Creating an animated short film.


9. What's a nightmare you one had?

I don't really have nightmares.



10. If you could go to any foreign country on vacation, where would it be?

United Kingdom, Germany, or any other country in Europe.


11. Um...now what?

Kraftwerk Dance Party.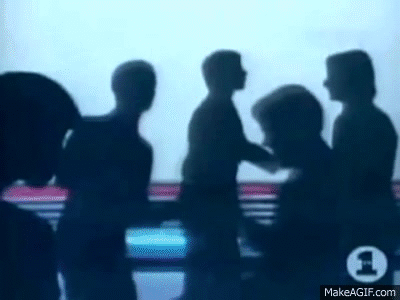 12. What actor do you NOT want to die before the end of the year?

Robert Redford


13. Be honest, are you actually gonna get 13 other people to keep this going?

Probably Not.



My Questions:
1. Is there a franchise (regardless of medium) that you think you would be able to handle control of? If so, Which one?
2. Any Convention you would want to go to?
3. Is there a Band you would recommend to anybody?
4. Splatoon or Overwatch?
5. What type of weather do you enjoy the most?
6. Which Star Wars Trilogy do you prefer: 1-3 or 4-6?
7. Who is your favorite artist?
8. Digital Art or Traditional Art?
9. Do you think that Modern Television has gotten worse or better over the years?
10. Marvel or DC?
11. How do you feel about the use of A-List actors being used in animated films instead of Voice Actors?
12. Is there any film series that you would want to end?
13. What is your favorite color?

Who I Tag (couldn't think of 13):